Press Release (2023) – Hemp Industry 2023 Farm Bill Priorities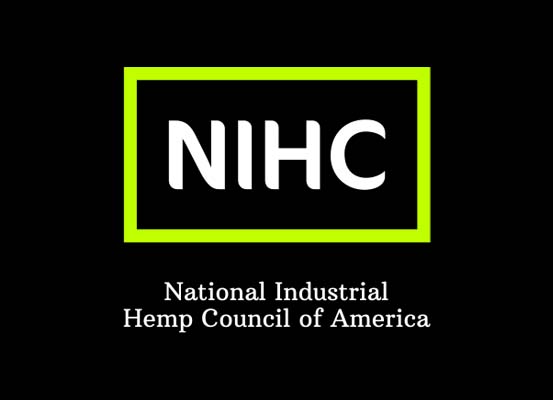 ENDORSED BY INDUSTRY LEADERS

FOR IMMEDIATE RELEASE
U.S. Hemp Leaders Unite on Plan of Action as Deliberations Over 2023 Farm Bill Approach Key industry stakeholders convened at the NoCo9 Hemp Expo in March to finalize a policy document that 31 nonprofit organizations have now signed.
WASHINGTON, D.C. (April 24, 2023) – As the 2023 Farm Bill deliberations approach, U.S. hemp leaders are united behind a plan of action. And this unprecedented alliance among 31 nonprofit hemp organizations portends promise for congressional enactment of the industry's agenda.
This winter, three of the nation's leading hemp organizations – Hemp Industries Association (HIA), National Industrial Hemp Council (NIHC) and U.S. Hemp Roundtable (USHR) – joined in collaboration for the very first time to develop a series of policy priorities for enactment in the 2023 Farm Bill. The three groups then asked industry leader Morris Beegle to convene a meeting of more than 75 key hemp stakeholders at the leading national hemp gathering that he produces, the NoCo Hemp Expo. After an intense discussion, and follow-up breakout groups to expound on the deliberations, a priority policy document was finalized. Since then, 31 state, regional and national nonprofit organizations have signed on in support.
The document lists nine key policy priorities for consideration by Congress. These include requiring increase USDA funding for hemp internationally and domestically, FDA to regulate hemp extracts such as CBD; easing the regulatory burden on hemp farmers; repealing the hemp felon ban from the 2018 Farm Bill; and addressing THC limits for hemp. This document is being shared with key members of Congress and will serve as the foundation for drafting legislative language to be included in the Farm Bill.
NIHC President and CEO Patrick Atagi praised the work of the hemp industry for broadly coming together to endorse hemp priorities and hemp-specific Farm Bill priorities. "'Working Together Works' are true words taught to me by my mentor, former USDA Undersecretary William 'Bill' Hawks," Atagi said. "I am glad to see the hemp industry come together; it is a sign of great things to come."
"This is an historic moment for hemp," stated Jonathan Miller, USHR's General Counsel. "The five years since egalization have been challenging, and the 2023 Farm Bill is our next and best opportunity to take this industry a step forward. The unity within the industry is remarkable and telling: Our shared voice will resonate with Congress and help us turn this opportunity into meaningful progress for hemp farmers and product consumers."
Said Morris Beegle, co-founder and president of We Are For Better Alternatives, or WAFBA: "The last five years have taught us a lot, and more than anything, that we as stakeholders need to align our interests and our voices going into the 2023 Farm Bill so that we correct the regulatory deficiencies that have plagued the growth and development of this nascent industry. I'm optimistic and encouraged by so many organizations coming together at this time to collaborate and work in unison to improve the future of the hemp industry."
https://nihcoa.com/wp-content/uploads/2023/05/NIHC_Image-1-1.jpg
400
553
Hadley Sparks
http://nihcoa.com/wp-content/uploads/2023/03/logo.png
Hadley Sparks
2023-06-06 06:22:24
2023-06-12 14:54:57
Press Release (2023) – Hemp Industry 2023 Farm Bill Priorities