Empowering Industrial Hemp to Thrive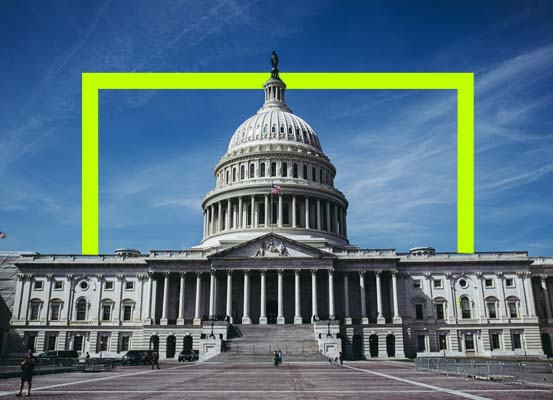 If you missed it, let us catch you up.
The 2021 Hemp Business Summit was a jammed-packed event that included multiple announcements, current hemp data, all-around subject matter expertise and networking. Discussions on both the stage and in the hallways empowered attendees to consider their part to move our industry forward. NIHC is proud to facilitate critical discussions and progressive thought leadership about hemp.
Attendees from across the country converged to create industry partner relationships for their needs and gain insight to overcome current market challenges. In fact, one attendee reported that for their emerging business, they had initiated critical conversations with two large-scale hemp producers, as well as established a better understanding on how to secure funding through the financial presentations. Others reported making connections that will move the needle on their industrial hemp endeavors.
NIHC President and CEO Patrick Atagi opened the meeting with a vision of unity. "Who is NIHC?" he asked. "We are a broad group of members of varied interests who are all working to build a vibrant global industrial hemp marketplace. We are in this together. We are global."
With that, Atagi introduced the new NIHC brand look that includes a new logo (seen below), a new website, a new magazine ­– Hemp Industrial™ ­– and other elements, all developed with hemp's global stage in mind. The new brand and messaging showcase our industry as sustainable, climate-smart and agriculturally rooted in history looking towards a progressive future. As we move forward, our advocacy efforts at home establish NIHC as an authoritative voice for hemp on the global stage as we facilitate the international market development for American hemp growers and innovators.
Hemp Business Legal Considerations Continue
The event kicked off with a discussion on the regulatory environments that the industry must navigate, which then led to broader topics on business and opportunity, both short and long term. Representatives from the law firm and a top 2021 Hemp Business Summit sponsor Gordon & Rhees Scully Mansukhani spent time framing the current regulatory landscape from business, commerce, and employment perspectives to help attendees in "reading the hemp leaves" while navigating local, state, and federal directives.
Can We Overcome the Challenges of Banking Hemp?
With that foundation laid, Todd Van Hoose, President and Chief Executive Officer of Farm Credit Council, shared the progress and pain of financial institutions and their hemp policies. "We will stick with the growers, but it is tough," said Van Hoose. "For lenders, it takes a while to establish guidelines for new lending."
"Now that there are more frontline standards, bankers can get their processes in order, while managing the risks," he emphasized.
"I think we need to look at progress made," says Atagi. "The fact that financial institutions are looking at hemp financing is critical; in 2019, there was not so much opportunity."
Melissa Marsal, EVP/Chief Operating Officer of West Town Bank & Trust, and Sundie Seefried, President and Chief Executive Officer of Safe Harbor Financial, both presented detailed accounts of what their banks look for in hemp business banking partners. The bottom line: Be open and honest on your business, have a clear vision to accomplish goals, and have consistent business practices. "Hemp is not black and white, and a bank cannot bank what they don't understand," said Seefried. Hemp banking is expensive to manage, requires more paperwork to be filed, and takes longer to onboard a client. Therefore, hemp clients can expect to pay higher fees. Yet, with more regulatory certainty, she says this will change.
"What regulators say about high risk, we have to follow," notes Marsal. Ultimately, she says, "We want to offer anything we offer to other businesses. Our whole mission is for you to have a safe banking experience."
Academic Experts Speak about the Future of Hemp
Moving into discussion about hemp agriculture, Jay Noller, Director, and lead researcher of Oregon State University's (OSU) Global Hemp Innovation Center, and Lawrence B. Smart, Professor, Horticulture Section at the Cornell University School of Integrative Plant Science, presented research efforts that are making news. With OSU's recent $10 million grant to explore Western hemp production, Noller says his center's job is to "find where the brick walls, are and tear them down, don't allow them to be built, or work around them."
Smart spoke on plant research and getting viable feedstock into the hemp system. "A lot of evidence suggests that hemp growth depends a lot on genetics, not environment. Currently, you have to plant 2,000 plants just to get 20 compliant ones." His research is geared to creating a library of germplasm to adapt hemp plants to grow successfully for breeders.
Hemp's Sustainability
Steven Gluckstern, CEO & Chairman of Santa Fe Farms gave a presentation titled Sustainability: Carbon Sequestration, Carbon Credits, and the Hemp Industry. Hemp, Gluckstern says, "can be incorporated into thousands of products." The Santa Fe Farms CEO talked about his vision of a hemp value chain that included human and animal feed, building materials, and paper. While he currently farms 1,000 acres, he told attendees his goal is to eventually farm one million acres. "An acre of hemp will store more carbon than an acre in the rainforest. This industry isn't an afterthought; the carbon story can change that," Gluckstern said.
The State Regulatory Environment
Attendees also heard from experts on what is happening with regulations at the state level. Tillery Sims of the Texas Hemp Growers Association, Blake Butler Executive Director of the Southeast Hemp Association and Courtney Moran, President and Lobbyist for the Oregon Industrial Hemp Farmers Association shared about their successes and navigating issues in the states. They discussed interstate commerce, ousting bad actors, engaging with governors and legislators, and cultivating the what is ultimately a decades-long hemp growing process forward. Moran, for her part, said that state regulators should note past successes and failures of neighboring states while making policy changes.
"If you don't have adequate funding, nothing is going to work," Moran says of state hemp plans.
Butler addressed the challenges of interstate commerce noting that there have been over 20 seizures of legal hemp in the southeast region. "We've won every case," Butler said, "but we've never received the product back." He also warned the hemp industry is hurting itself, telling attendees, "Regulators and legislators aren't sure who to listen to. We must get on the same page."
Panels and speakers on data and cannabis venture capital rounded out the day. Julie Lerner, Founder and CEO of PanXchange reminded the attendees to put the industry in perspective. "We need to have hard conversations of what we specifically want to ask of legislators," she says.
Standards and the Future of Hemp
In a bit of NIHC news, the Council is spearheading an initiative to bring to market a set of standards to enhance consumer safety and regulatory confidence. Dr. Matthew Curran, Food Safety Director, Florida Department of Agriculture and Consumer Services, David Schmidt, Executive Director at AOAC International, Barry Carpenter, Food Safety Net Services (FSNS) and Kathleen May, CEO/Founder, Triskele Quality Solutions & Chair of ASTM's International-D37-Cannabis Committee spoke on this new plan during the Industry Standards Panel.
Rounding out the day was a robust discussion about the future of the hemp business and how to go about what NIHC member and Delta Agriculture CEO, George Overbey described as "changing the world with hemp." "There is a word to shape the future of the industry's economy and the word is sustainable. We need to take hold of the opportunity that hemp represents, as a promise for our economy and our environment."
And…that was just day one!
https://nihcoa.com/wp-content/uploads/2023/05/NIHC_Image-3.jpg
400
553
Hadley Sparks
http://nihcoa.com/wp-content/uploads/2023/03/logo.png
Hadley Sparks
2021-12-01 13:39:33
2023-05-01 16:05:07
Empowering Industrial Hemp to Thrive